Inyo-Mono Public Health Officer Dr. Rick Johnson has issued the information that our area continues to see rising evidence of the presence of the H1N1 influenza virus in our communities.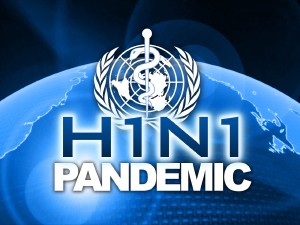 Johnson reported that school absenteeism and visits to doctors office are increased for influenza-like illness as are prescriptions for anti-viral medication. Dr. Johnson said that complicating the picture is an increased incidence of strept throat and scarlet fever in Mammoth Lakes. He said that these infections can occur separately or together in the same person at the same time.
Mono County, said Johnson, has not seen an increase in EMS transports, Emergency Room visits or hospitalizations so far, but Northern Inyo Hospital has seen an increase in Emergency Room visits and hospitalizations.
On the wider scene, in the US, 22 children died last week alone from H1N1 infections. This brings the total so far to 114 children. Previously, according to Dr. Johnson, no more than 153 children have died in any one flu season. 28 pregnant women have died from H1N1 so far. Unprecedented for this time of year is the news that 48 states are reporting widespread activity.
Very little H1N1 vaccine has arrived so far. Doses have gone to highest risk groups. Dr. Johnson recommends that you call your doctor or health department for up-to-date vaccine availability. If you get sick, call your doctor if you are high risk. Stay home from work and keep your children home from school. Wash your hands frequently, cover your cough with your elbow our sleeve.