As towns and counties all over California debate what to do with marijuana dispensaries, the Mammoth Town Council will consider a 45-day moratorium on pot stores while they consider the issue.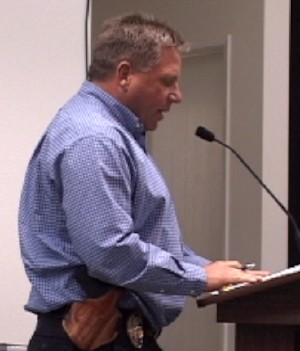 Mammoth Police Chief Randy Schienle said someone had contacted the planning and finance departments of the Town about starting up a marijuana dispensary. The Chief said that the 45 days will give the Council time to digest the things going on in the state. The Chief clarified that legally, medical marijuana can be sold through co-operatives but not through for-profit stores. Even so, commercial dispensaries have opened up in many parts of the state. Schienle said that the for-profit issue will be considered by Mammoth officials if a moratorium is implemented.
Asked for his personal opinion on the marijuana stores, Chief Schienele said, "Clearly, I'm opposed to marijuana use, and I don't think it's the answer for medical use. Pharmaceutical drugs contain the same substance and they are legal."
Monday, the Los Angeles City Council approved an ordinance to allow marijuana dispensaries to continue to sell the drug to people with a doctor's recommendation.
In past months, the Bishop City Council and Inyo Supervisors passed measures to ban the dispensaries. As Chief Schienle said, a variety of moves continue to take place throughout the state on the issue of medical marijuana sales.