In early September, Mammoth Police arrested a student who they said was out of control, intoxicated and in possession of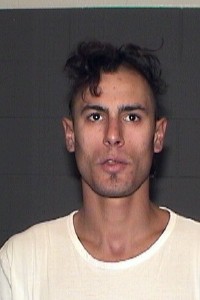 numerous knives. 23-year-old Robert Isaac Monroy was eventually arrested after officers used pepper spray to subdue him.
Monroy faces charges of felony possession of a deadly weapon, felony vandalism of walls and carpet in the dorm, misdemeanor brandishing of a knife and misdemeanor battery for throwing a stool at a student.
Monroy later posted bail and was released from the Mono County jail. Court spokesmen said as part of his release, Judge Eller ordered Monroy to totally abstain from alcohol and to admit himself into an in-patient treatment program. His next court date is October 18th.