A Special General Election in January? Some citizens in Mono County expressed confusion about the purpose of the January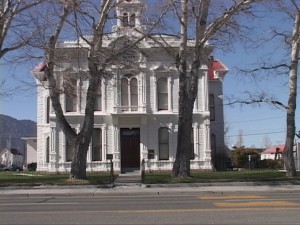 4th election for Mono County. Clerk and Registrar of Voters Lynda Roberts explained.
Roberts said that next week's election is a run-off to fill the vacancy created in State Senate District 1 by the death, earlier this year, of State Senator Dave Cox. The District 1 seat was included on the November 2nd ballot but no one achieved a majority vote.
Republican Ted Gaines and Democrat Ken Cooley ended up in a run-off in this special election which is required to determine the outcome.
Gaines is a State Assemblyman from Roseville and Cooley, the Mayor of Rancho Cordova. The winner will represent Mono County and other areas of the state in the upcoming and very serious budget matters in Sacramento.