Unemployment in the Eastern Sierra continues to run lower than state and national averages. While Inyo runs in the middle of the pack with about one in ten people out of a job and looking for work, Mono County now has the lowest unemployment rate in California.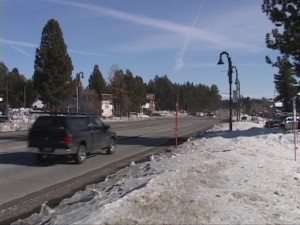 The latest numbers for February show that the state unemployment rate continues to run higher than the national average, but both appear to be holding steady. For the second month in a row, the California unemployment rate is listed at 12.5%. This is higher than the National average of 9.7% which is also unchanged for a second month running.
As is to be expected during the winter ski season, Mono County unemployment dropped in February for the third straight month. February checked in with an unemployment rate of 7.8%, which is the lowest unemployment rate in the State of California. The number is comparatively low by recent standards, but it is up over the 7% recorded for February of 2009. February of 2004 checked in with a 4.6% unemployment rate.
Inyo and Mono Counties both fluctuated near 5% between 2000 and 2007 before starting to rise in 2008. The state now reports that the annual rate for Mono County was listed at 9.1% for 2009.
For the year 2009, Inyo County averaged an annual rate of 9.1%, but has hovered closer to ten percent since July of 2009. For the month of February, the unemployment rate for Inyo County is listed at 10.4%, which is lower than the 10.5% listed for January of this year. Last year, February checked in just over one per cent lower than this year at 9.3%.