The Mono Supervisors have new plans to increase access to their board meetings. On Tuesday, the Mono Supervisors approved a plan to hold one board meeting a month in the Town of Mammoth Lakes.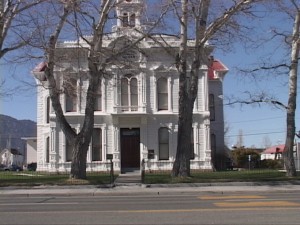 Long drives between towns are a fact of life for those that live and work in the Eastern Sierra. With this plan the idea is to save driving time and transportation costs for residents and staff who plan to attend supervisors meetings.
According to Supervisor Byng Hunt, the idea is to hold the third meeting each month in thecounty officesat the Sierra Center Mall in Mammoth and then move on to other communities for additional meetings. The plan is to start the meeting at the regular 9:00 am start time in Mammoth and then, as the board has done in the past, hold another meeting in the evening in a different community such as Crowley Lake, June Lake or Chalfant.
60% of the population of Mono County lives south of Conway Summit, Hunt explained, adding that the idea is to make the meetings more accessible to residents in the southern portions of the county. Right now the idea is to hold these special meetings in Mammoth on a trial basis.
The law requires that all regular meetings for county supervisors be held in the county seat, so these Mammoth Lakes meetings will be listed as special meetings. There are limitations on what the board can do at a special meeting as opposed to a regular meeting. County Administrator Dave Wilbrecht explained that the major difference is that the board cant introduce or approve a new ordinance, though the board can discuss a new ordinance at a special meeting.
The board will convene in Mammoth for their third meeting each month, but people can also now participate in the Bridgeport meetings from Mammoth by way of a teleconference system set up at the county offices in Mammoth.
The first Mammoth meeting is scheduled for January 19th.