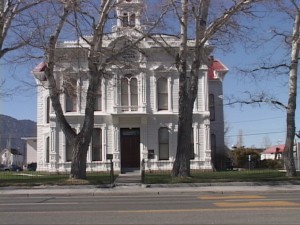 As late season snow drops off, hopes to open Tioga Pass pick up. In fact, on the Mono County Supervisors' agenda for today, the Public Works Director scheduled an item to talk about Mono County's help with snow removal to open Highway 120.
The agenda notes that due to significant business and visitation benefit, the Mono Supervisors have made it a habit to support and help the National Park Service and Caltrans with snow removal and opening of Highway 120 every year. In order to promptly respond to Park Service requests, Public Works Director Jeff Walters suggests that the Board officially authorize Public Works to provide snow removal assistance.
It is expected that the Board will adopt a resolution to authorize that help. The agenda says the fiscal impact will depend on the depth of snow, weather conditions and road debris.
The County Administrator and the Finance Director will give the Board the Third Quarter Budget Review for this fiscal year. In a letter to the Board Jim Leddy and Leslie Chapman say that, "Besides making sure that budget parameters are observed through the end of this budget year, staff is actively seeking solutions to bridge that projected $4.7 million structural deficit." Leddy and Chapman project a carryover fund balance of possibly $1.9 million plus a $740,000 savings from mid-year budget cuts. That still leaves a gap of some $2 million for next fiscal year. The officials say that they expect to fill this gap "with concessions from employee bargaining groups, possible furloughs and attrition."
For long-range savings, officials say they are concentrating on the re-design of County service models. Leddy and Chapman say that last resort options would include use of depleted reserves and, if all else fails, layoffs. They also recommend a hard hiring freeze through the end of the fiscal year.
And, on a lighter note the first presentation of the day is recognition of Economic Development Director Dan Lyster who will retire.