A proposed change in the way that the federal government distributes royalties paid by geothermal power companies could lead to a $90,000 per year budget cut for Mono County.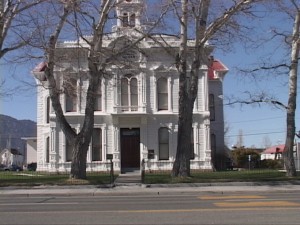 At the Mono Supervisors meeting Tuesday, the board considered a letter to Congressman Buck McKeon asking that Congress reconsider a budget for the Department of the Interior that eliminates a cut of geothermal royalties to counties.
The way that it has worked prior to this proposal is that a geothermal plant that operates on federal land pays royalties to the federal government. Half of the money is slated for the state, a quarter goes to the federal government and a quarter goes to the county in which the plant is located. If the county share is eliminated, Mono County would be out roughly $90,000 a year according to the letter to McKeon.
The letter states that nothing has changed in recent years that would justify cutting the counties out and says that the Mono Board assumes the proposed change is an unintended oversight.
Amid tight economic times, the Mono Supervisors approved the letter to ask McKeon to amend the appropriations bill that contains this issue, to re-instate geothermal royalty payments to counties.