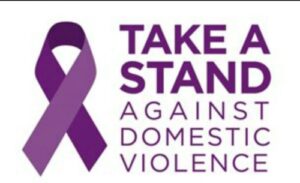 Today, the Mono County Board of Supervisors approved a proclamation designating October 2020 as Domestic Violence Awareness Month.
Domestic Violence Awareness Month is designed to unify women and men across the world who have been victims of domestic violence. It is important to recognize that domestic violence impacts millions of people, and it's not only women who are victims; many men suffer domestic violence as well.

WHAT IS WILD IRIS?
Wild Iris offers free and confidential support for victims of domestic violence, sexual assault, or child abuse and their families, and has served over 1000 survivors of domestic violence and sexual assault over the last year.
– Prevention and Intervention Services
– 24-Hour Crisis Line: 1-877-873-7384
– Emergency Shelter
– Safety Planning
– Advocacy & Accompaniment
– Crisis Counseling & Support
– Information & Referrals
– Emergency Food & Clothing
– Housing Establishment & Relocation
– Transitional Housing Program
If you are in an abusive situation, we can help you GET SAFE — no matter where you live. Call 1-877-873-7384.