The public has spoken to Mono County's Redistricting Advisory Committee, and that group has come up with three alternative supervisor district boundary scenarios.  The work was prompted by the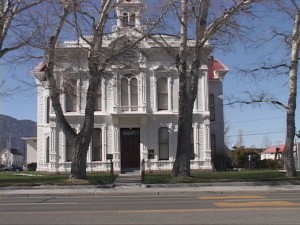 2010 census and changes in Mono population.  The Board of Supervisors will pick one of the alternatives August 1.
You can check out the alternatives on the Mono website – monocounty.ca.gov.
Alternative A divides the unincorporated part of Mono County into two north-south trending districts.  One runs along the west.  One runs along the east part of the county.  These districts try to combine similar communities based on either tourism or agriculture.  Three more districts would lie entirely within the Town of Mammoth Lakes.
Alternative B includes two core or Mammoth only districts, one core unincorporated area district and the remaining two districts are a combination of population from both Mammoth and the unincorporated areas.  This alternative closely resembles the current boundaries.
Alternative C includes one core or Mammoth only district.  The remaining four districts all have a share of Mammoth that is balanced against the rest of the population from unincorporated areas of the County.
We'll let you know if the Supervisors hold pre-decision discussions on these alternatives.