The Chairman of the Mono County Board of Supervisors, Bill Reid, died in the early morning hours today.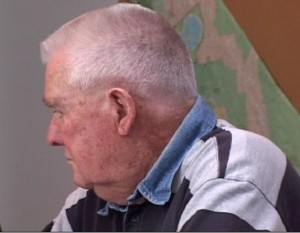 Cleland Hoff videotaped Reid just last week when he attended the Town-County Liaison meeting in Mammoth Lakes. The Mono Sheriff's Department spokesmen said they responded to a home in Bridgeport on a report of a man who had fallen. Officers said the victim was Bill Reid, who was pronounced dead at the scene just after 4am.
Vice Chairman of the Mono Board, Supervisor Byng Hunt, issued a press release to say that board members were saddened by the passing of their friend and colleague. Hunt said that Reid was a long-time resident of Mono County, having moved to Bridgeport in 1973 when he was assigned as the CHP Area Commander. Reid served as foreman of the Mono Grand Jury, president of the Regional Council of Rural Counties, representative for Inyo-Mono Area Agency on Aging and on many other committees.
Reid was first elected to thje Mono County Board of Supervisors from District 4 in 1980. He served on the Board from 1980-19-84, 1988-1992 and in 2006. Reid was re-elected in June of 2008. Hunt said, "His strong commitment to integrity, his personal values and his dedication to his community will be sorely missed."
Reid is survived by his wife, Lyn, his three children and grand children and many friends. Services for Reid are pending.
Officials have not yet addressed the need to fill the vacancy on the Mono Board of Supervisors created by Reid's death.