According to Capitol Television News Service, Mono County's State Senator Ted Gaines wants voters to overturn a recently passed law requiring rural residents to pay a new fire fee.  The measure signed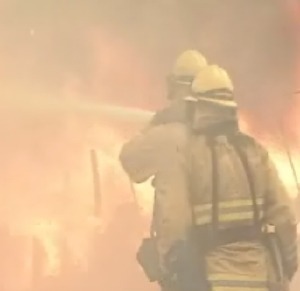 by Governor Brown calls for charging homeowners in unincorporated areas of the state serviced by Cal Fire as much as $150 per year for state fire prevention services.
The fire fee bill was part of the budget package and passed with only Democratic support.  The new fee would apply to about 850,000 state residents with homes outside city boundaries or federally protected areas.  Most are in areas with Republican representatives in Sacramento. Senator Gaines, who is attempting to put a referendum on the June ballot to overturn the fees, says it forces many rural residents to pay twice for the same service.
Senator Gaines said, "Counties negotiate with Cal Fire for fire services within their county.  Those individuals or taxpayers," said Gaines, "are paying into the treasury and the counties that are helping fund those contracts."  Gaines said to come back and ask for another $150 tax is really "a form of double taxation."
Gaines needs to get half a million signatures in the next 100 days to qualify the referendum that would overturn the fire fee for the June election.  He says the California Republican Party and fellow Republican lawmakers have already committed to helping him gather signatures.
The Howard Jarvis Taxpayers Association has also threatened to take the fee to court saying it's a form of taxation and therefore needs a two-thirds vote in both houses of the legislature to become law.