The Mono County Coroner continues to investigate the death of an Elk Grove man whose body was found at Mt. Morrison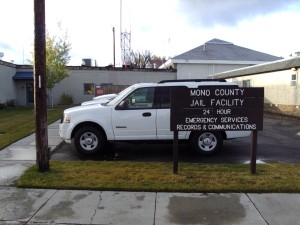 Cemetery south of Mammoth-Yosemite Airport.
The Coroner said on Saturday, February 5, at about 9:50 am, a Forest Service Law Enforcement Officer was on routine patrol in the Mt. Morrison Cemetery area. The Forest Service LEO located a silver Chevy Blazer parked near the cemetery maintenance shed. The Coroner said the officer saw a man lying across the rear seat. The man was unresponsive.
Mono County Paramedics and a Mono County Deputy Sheriff came to assist. When the deputy arrived, he found the man, idenfitied as Daniel Joseph Geis, 35, to be deceased from an apparent suicide. The exact cause of death is under investigation.