News release from Mono County Sheriff Ingrid Braun
At 12:15 pm on Monday, January 1, 2018, the Mono County Sheriff's Office Search and Rescue (SAR) Team was called out for rescue of an injured ice climber. A 64-year old Mono County man fell about 40 feet while climbing ice at Chouinard Falls in Lee Vining Canyon.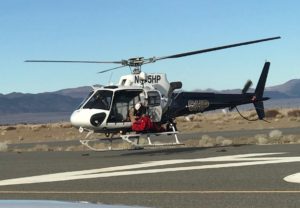 Five SAR team members hiked down from the green bridge on the Highway 120 Tioga Pass road, while two more were lowered from California Highway Patrol (CHP) helicopter H40.
The subject was placed in a litter and carried to a location where a helicopter hoist was done by CHP helicopter H40. He was transferred to Care Flight at Lee Vining airport, and flown to Reno for treatment.
Many thanks to the California Highway Patrol for their invaluable assistance in rescuing the injured climber. Also, thank you to Care Flight for safely transporting the patient to critical care in Reno.
Because this incident occurred beyond the closure of Tioga Pass, SAR required the
assistance of CalTrans to access the best entry point. We appreciate the willingness of our partner agencies to assist whenever we call.
Finally, the most recognition goes to our SAR Team, who voluntarily risk life and limb to rescue those who are injured in our backcountry and remote locations. The dedication and skill of our SAR Team is unmatched, and I am proud that they are a part of our organization.