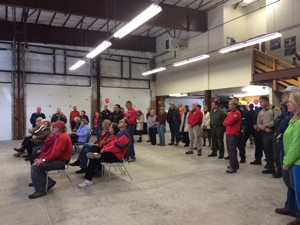 "Valley Uprising"
Benefit for Mono County Search and Rescue
100% of proceeds to go to Mono County SAR
Saturday, Nov. 22, 2014
6:00 p.m. (movie at 7)  Check out official trailer here – http://www.youtube.com/watch?v=o86TpaSBcWw
Canyon Lodge
Raffle after the movie with many great items or services donated by local businesses
Tickets $15.00 pre-purchase/$17.00 at the door.
Movie tickets available at Mammoth Mountaineering, Footloose Sports, Booky Joint, and Mammoth Gear Exchange in Bishop.
1 comp raffle ticket per entry
Raffle tickets:
$1 each
$5.00 for 6 tickets
$10.00 for 12 tickets
$15.00 for 18 tickets
$20.00 for 25 tickets
This is the 9th year that Reel Rock has produced a film. This years' film, "Valley Uprising", is "a documentary about the history of Yosemite rock climbing from Sender Films. It looks to be the most comprehensive (and awesome!) rock climbing documentary to date."  (Climbing magazine) From the Youtube description:
"Narrated by Peter Sarsgaard, the film features digitally-animated archival photography, spectacular climbing footage and interviews with Yosemite greats—from pioneers like Yvon Chouinard, Royal Robbins, Lynn Hill and John Long to cutting edge modern athletes like Dean Potter and Alex Honnold. Valley Uprising tells the story of the bold men and women who broke the convention and redefined the limits of human possibility in America's legendary national park."
For any business or individual interested and able to sponsor this event or donate an item for their raffle, please contact Jennifer at [email protected] or 760-914-2226.
Mono County Search and Rescue: "A volunteer team dedicated to saving lives. 
We do searches and rescues at any time, in any weather, for as long as it takes, for free…"
For more information regarding Mono County SAR:  http://www.monosar.org/
*Mono County SAR did not hold their usual yearly fundraiser this year, their golf tournament.