Mono narcotics agents arrested four Mammoth residents and booked them into the Inyo Jail on drug charges after a three-month investigation. Officers said they recovered cocaine and items connected to narcotic sales.
According to the Mono Sheriff's Department, agents served several search and arrest warrants for cocaine sales during the early morning hours in Mammoth. Investigators recovered about 1.5 ounces of cocaine, scales and packaging materials. Officers said that they identified several additional suspects and that their arrests will be forthcoming.
They arrested 27-year-old Christopher Harris, 22-year-old Kimberly Gies,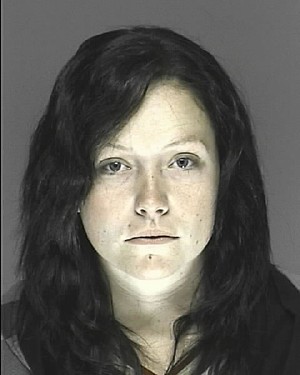 33-year-old Phillip Baum and 36-year-old Bruce Baum – all Mammoth residents.
Officers booked the four at the Inyo County Jail on sales of cocaine, possession of cocaine for sale, conspiracy and maintaining a place for narcotic sales. (PHOTOS: L- Christopher Harris, Phillip Baum, Bruce Baum and Kimberly Gies)