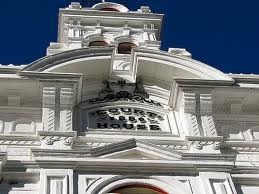 Faced with a recommendation of 9 employee layoffs and other cost-cutting measures, the Mono Supervisors did vote to balance the County budget and proceed with recommendations.
County Administrator Jim Leddy and Finance Director Leslie Chapman had written a letter to the Board that laid out cuts that would lead to a balanced budget, including layoffs. Leddy said the Board approved the budget and layoff notices have been issued. Leddy also said, "We remain in negotiations to seek alternative savings that might allow the rescinding of the layoffs in part or whole."
The 9 layoffs include one Sheriff Sergeant, one Deputy Sheriff II, and one Sheriff Public Information Services Officer. Layoffs also include five cuts from Public Works – a custodian, three maintenance workers and a Parks and Facilities Supervisor. A District Attorney Victim Witness Advocate is also on the layoff list.
To achieve the balanced $65.9 million budget, other cuts went forward. These include furloughs or unpaid time off, workforce reduction through attrition, and re-design of some services. $1.17 million of the end of the year balance and some reserve funds were also used to balance the budget.
Leddy and Chapman had written that Mono County continues to face challenges from a "sluggish economic recovery and the reality of how the County previously did business." They told the Board that "To transform into a truly innovative and sustainable operation, difficult choices have been made; focus and discipline in our actions is required."