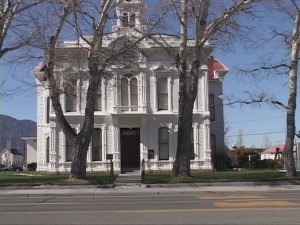 In ten days, Mono Undersheriff Ralph Obenberger will take on the job as Mono Sheriff. Last week, the Mono Supervisors agreed with retiring Sheriff Rick Scholl that his second in command could handle the top job.
When the Mono Board meets Tuesday, it is expected that they will appoint Obenberger to fulfill the remaining unexpired term of Sheriff-Coroner Scholl upon his retirement, December 20th.
The Board agenda says there will be no fiscal impact unless there are savings realized with the realignment of management positions within the Sheriff's Office. Undersheriff Obenberger did say he intends to appoint Lieutenant Rob Weber as his new Undersheriff.
Once the Board appoints Obenberger, Judge Stan Eller will administer the oath of office.
At 1pm Tuesday, the Supervisors will hold a public hearing on new Solid Waste fees. The Board agenda says without the fee increases, the County General Fund might need to come up with more than $200,000 per year for the dump operations which have been in the red for several years.
At 1:30 pm, a public hearing will take place on a General Plan Amendment for transient rental overlay districts. Officials hope this move will generate more transient occupancy tax.
The agenda also deals with Conway Ranch and a possible ordinance change to allow firearm shooting within the fishing area, limitation of current restrictions on night-time use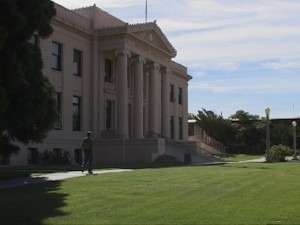 of the property and elimination of restrictions on use of snowmobiles on the property and other changes.
Meanwhile, in Inyo County at 10:30 am Tuesday, the Supervisors will review the Sales and Use Tax Agreement proposed by BrightSource Energy for their Hidden Hills Solar project in the southeastern desert area of Inyo County. This issue falls on the heels of a major LA Times story revealing counties' financial problems with big solar projects not paying their way.
At 11:30am, the Supervisors will hold a public hearing on an ordinance relating to service and permit fees in the Inyo Environmental Health Department. This involes water laboratory and retail food fees related to community events, temporary goods facilities and the newly established cottage food industry which allows some food sales from home kitchens.