Mono County Court has released the Grand Jury report to select agencies. The report will not go to the public until Monday.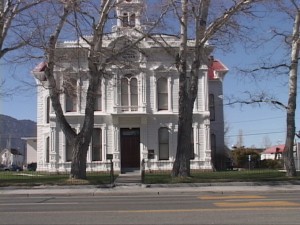 Mammoth Town Manager Rob Clark said it is the normal practice to release the Grand Jury Report to affected parties before the report goes to the public. This year's report has been much anticipated with confirmation that the Jury has investigated the Mammoth Lakes Police Department, among other things.
Town officials and the police chief candidly admitted that they testified before the Jury. As to why the court released the report to town officials before public distribution, Town Manager Clark referred us to Section 933.05 of the California Penal Code. This section addresses Grand Jury findings. Subsection (f) says "A grand jury shall provide to the affected agency a copy of the portion of the grand jury report relating to that person or entity two working days prior to its public release and after the approval of the presiding judge."
Mono County Court Executive Officer Hector Gonzales said that he reviews Grand Jury Reports, identifies affected agencies and gives them the pertinent sections of the report two days in advance of the public. Gonzales said this is a statutory requirement that is used every time a Grand Jury Report comes out.
The report was released to the Mammoth Town Manager, who said the report was made available to members of the Town Council. We contacted Police Chief Randy Schienle who confirmed that he also received a copy of the report. No official would comment on the report. The Penal Code does go on to say that "No officer, agency, department or governing body of a public agency shall disclose any contents of the report prior to the public release of the final report."
Mono Court Administrator Hector Gonzales said he would make the report available to us on Monday.