Most of the just-released Mono County Grand Jury Report centered on the Mammoth Lakes Police Department and Chief Randy Schienle. The report found a serious lack of communication within the department and problems with two cops. The report also addressed a complaint from a man who was arrested.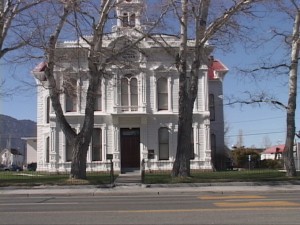 It was a case of "mutual drunken combat", according to police. Officers tried to separate the two men to avoid an arrest. As a result, one of the men stumbled around town and fell down on Main St. Officers finally had to arrest him. He's the one who complained.
The Jury said an overnight jail facility is "desperately needed within the Town." The Jury also noted that the "community style" of policing in the case mentioned may contribute to the perception of unfairness. The Jury said officers should explain when leniency is being given and that, at any time, subjects may be arrested.
In another part of Mono County, the Jury looked into complaints that alleged voter intimidation by the Mono County Clerk.
The Clerk had sent letters to nearly three dozen people who had registered to vote in Mammoth or June Lake but had addresses in other counties. The Jury found that the Clerk had tried to educate, not intimidate, people about registering to vote in the same county of a person's domicile. The Jury found that no voter's rights were violated.
The Jury recommended letters explaining registration requirements should go to all voters. They also recommended that the District Attorney should continue to investigate the possibility of voter registration fraud.