Bitter complaints over the Eastern Sierra Unified School District budget cuts and the contract of their superintendent spilled over into complaints to the Mono County Grand Jury. Law enforcement issues occupied the jury's time, too.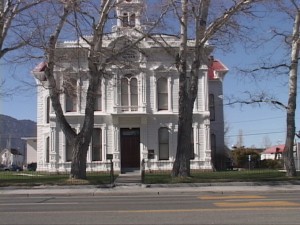 The 2009-2010 report was just released. That report says the jury received a complaint about Superintendent Don Clark's deal with the district – specifically the $80,000 housing loan. The complaint pointed directly to the fact that the loan would be forgiven if Superintendent Clark remained in his job for at least ten years. The unhappy citizen also pointed at service credit transfers from Alaska to the California retirement system for Clark.
The jury found that the ESUSD school board acted within its legal authority "in entering into the Contract and Note and complied with all legal requirements related thereto." The jury did recommend that unhappy residents should go to the school board with their concerns and consider expressing their feelings at the ballot box. The jury did suggest that any future loans made by any local agency for purchase of a home should be secured by a trust deed on the residence.
The jury also conducted a follow-up to the previous year's investigation into the Mammoth Police Department to see if police officials had addressed any concerns. This year's report says that the police chief issued a memo to say that he and others were monitoring more closely the performance of all officers with special assignments – Resource Officer, Traffic Officer, and detectives. The chief also informed the jury that he had, as recommended, conducted "fireside chats" with all of the MLPD officers to discuss matters of concern, met with members of the Peace Officers Association about the report, and tasked the Lieutenant with an investigation into issues raised over the behavior of a particular sergeant. The report says a "performance improvement plan" was put in place for that sergeant.
The jury notes that they understand that candidates both inside and outside of the area will be considered for a new police chief. The jury report notes that everything seems copasetic with the wildlife officer.
Other changes – plans for an outreach to the Hispanic community, video equipment added to patrol cars, more training opportunities.