Mono County Grand Jurors checked out several law enforcement-related issues. They toured the Mono County Jail and looked into the 911 dispatch system.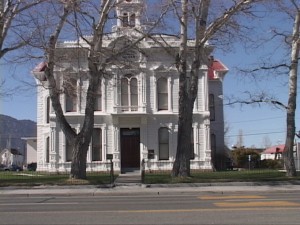 The tour of the jail revealed that it is mostly full to overflowing with static staff levels. The Jury noted in its report that Mono Sheriff Rick Scholl would like to see a jail facility in southern Mono County where 80% of the arrests are made in Mammoth Lakes. The Sheriff also noted that the employee pool in Mammoth and Bishop would help hire workers for the jail. The Jury Report notes that mono County is currently undertaking a jail needs assessment.
In its investigations into law enforcement matters, the Jury learned of dispatch problems. Their report says "most officers of the MLPD stated that dispatching is slow to respond with requested information and relevant facts concerning the call." Officers said sometimes information given was incomplete and inaccurate. They also said they have to ask dispatch repeatedly for information.
The Jury Report says the Sheriff and Police Chief have talked about this. The Sheriff stated it is a training and retention issue. Sheriff Scholl said he would like to see dispatch moved to the southern part of the county where there is a better employment pool.
The Jury also looked at the question of an in-house public defender department instead of current contracts with attorneys. They did say that there are strong arguments in favor of an in-house arrangement. The Jury Report also called for a full-time exclusive Public Defender investigator. The Report says that the District Attorney's office spends $121.07 per capita versus the Public Defender expenditures of $35.67 per capita. The Report does say that the DA, Public Defender and County Counsel did not think current contract attorneys needs to make money compromised a full defense. In fact, the Mono Supervisors recently considered this Public Defender issue but felt considering finances, Mono couldn't afford a Public Defender Department. The cost would go up about $100,000.