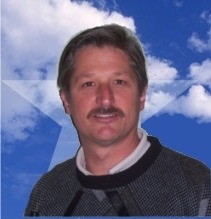 Mr. Tim Fesko, a resident and business owner of Coleville, has announced that he will seek the District 4 seat on the Mono County Board of Supervisors in this year's upcoming election. Here is the statement sent to Sierra Wave by Fesko:
"'After much soul searching and encouragement from many supporters, along with my own strong desire to represent North County, I am officially announcing that I will be seeking the District 4 seat', stated Mr. Fesko.
Tim Fesko has lived in the beautiful Antelope Valley located in Northern Mono County since 1997. He and his wife, Mary, purchased the Meadowcliff Lodge and Restaurant in 1997.
Mr. Fesko has been involved in his local community from day one. "I have been active in my local community by serving on the Antelope Valley RPAC for over 13 years, including Chairperson, as a Charter member and Director of the Northern Mono Chamber of Commerce for over 10 years, and a Co-Founder of the very successful Eastern Sierra ATV & UTV Jamboree for over 6 years", said Mr. Fesko.
As a business owner for nearly 30 years, Tim has acquired a wide range of experience in creating and running fiscally responsible businesses. With a broad range of experience including but not limited to: Hospitality (Motel, Restaurant, RV Park); Planning, designing and building single and multi-family homes; and the creation and operation of businesses in both Electronics and the Computer Software Industries.
He has first-hand knowledge of the workings of Mono County having dealt with almost every department, as 'Joe the Public', for over 15 years. Tim added, 'I bring a wide range of knowledge to the table. By my knowledge of many industries, I am able to engage in meaningful discussions with the various County departments and know what questions to ask'.
'As Supervisor, I will be there to serve The People and to help make Mono County a proud place to live and play', declared Mr. Fesko."