Two weeks ago, Mono District Attorney George Booth said he would issue his office's "position on medical marijuana stores."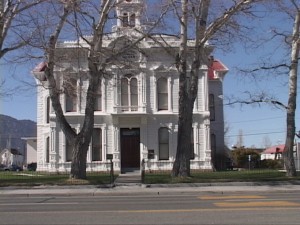 Yesterday, the DA said that he and his office will wait for the Attorney General to get out her guidelines before commenting.
Earlier this month, Steve Klassen and Tony Barrett of the medical marijuana co-op Green Mammoth stated that they feared the District Attorney would try to close them down and had heard this was the case. At that time, Klassen, owner of Green Mammoth, said that DA's all over the state are re-interpreting the Attorney General's guidelines on medical marijuana to try to make it illegal.
DA Booth had declined to comment beyond his intent to see Attorney General Kamala Harris's new guidelines. The policy on the books now was written by Governor Jerry Brown when he served as Attorney General. DA Booth said he is under the impression that Attorney General Harris has assigned one of her chiefs to issue her guidelines.
Booth and other district attorneys around California acknowledge that medical marijuana is legal. They want to focus on what people are doing and how they are handling medical marijuana.