So, what, exactly, has Mono County's Assessor Jim Lovett done to bring on his recall? There is no hard proof of Lovett causing a loss of money, yet, but what has motivated citizens and officials to oust Lovett seems to be the matter of his $130,000 salary on one hand and his work habits on the other.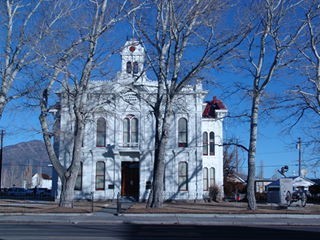 Supervisor Bill Reid has accused Assessor Lovett of failure to work even 3 full days per week. He also objects to what he describes as a "drinking problem." Reid told us that Lovett has "a good staff and work is getting done to a point."
Supervisor Reid said that he has been "keeping bits of paper on Lovett since March or April," noting times when Lovett was drinking alcohol and going back to work. Supervisor Reid said that "we don't allow employees to do that, why should we allow an elected official? The punch line," said the supervisor, "is that nobody cares how much he drinks after 5."
As for allegations that Lovett has hurt the public or government materially, Mono Finance Director Brian Muir said that Lovett's office is "functioning and he delivered the tax roll on time."
The reported delay in reassessing Mammoth Mountain Ski Area after the sale to Starwood now lies in Lovett's lap, though most agree he's not entirely responsible for delays.
Finance Director Muir explained that the reassessment of MMSA would likely add $2 million to the Mountain's annual tax bill. Multiplied by three years would add up to roughly $6 million.
Muir said that the past assessor had dealt with the issue first. He said it was his perception that the members of the Mono Board of Supervisors are not "happy with the degree of swiftness" with which Lovett dealt with the reassessment once he took over.
Those at work on the recall of Lovett must gather 1,630 signatures, verified as registered voters before the Supervisors will set an election.