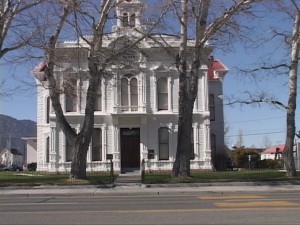 Tragic Loss of Warren "Keith" Park  (News Release)
Mono County mourns the unexpected loss of a coworker
Mono County, Calif. –the County of Mono unexpected and tragic loss of a friend, colleague and co-worker this weekend with the passing of Warren "Keith" Park. Keith, part of the County family in the Information Technology (IT) Department for many years, passed away due to injuries suffered from a motorcycle accident over the weekend out of state.
Keith began working for the Mono County IT Department as an Information Technology Specialist II in July 2005, and was promoted to an Information Technology Specialist III in November 2007. Keith was a valued employee and was the main point of contact for elections equipment support, in addition to supporting the District Attorney with digital forensic data analysis, and electronic case management. Keith was also responsible for providing the Sheriff's Department with 24×7 IT support, maintaining their website, and other general software/ hardware installation needs.
Chairman of the Board of Supervisors Byng Hunt commented, "Everyone who worked with Keith are deeply saddened by the loss. He was a valuable member of our team, and a friend to many of us. His calm demeanor and witty personality will be sorely missed". The Board requested that the flags on County facilities be flown at half staff in honor of Keith. This action was taken on September 10th.
Everyone in the County organization is sending their thoughts and prayers to Keith's family, friends and all those that worked with him. Condolences to Keith's family may be sent to Andrea Berry (Keith's daughter) at the address below:
Andrea Berry 2922 S Mayflower Way Boise, ID. 83709