As part of a recent ordinance that clarifies and changes how Mono County pays for goods and services, the Mono Supervisors added a provision that allows the county to favor local businesses.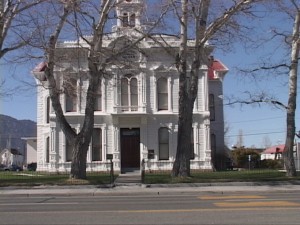 On certain purchases, rather than take the lowest responsible bid, Mono County will favor a local business if the local business is within 5% of the actual lowest bid. Mono County had a local preference rule in the past, but this new shop local, provision clarifies the 5% and also clarifies the definition of local business to include Bishop and Inyo County businesses as well as Mono County businesses.
Some may remember that the Bishop City council recently explored options to favor local contractors in bids for projects only to learn from legal counsel that such a plan would be illegal.
When we asked Mono County Administrator Dave Wilbrecht how Mono had been able to create a local business preference, he explained that there are very strict rules when it comes to awarding bids for Public Works projects, like building roads or buildings, but this updated ordinance addresses small ticket items, like car parts or sprinkler systems, or even a new vehicle.
Wilbrecht explained that often a local business will put in a bid to sell an item to the county, only to have the same business that supplies the local business put in a slightly lower bid. This ordinance is expected to level the playing field, he says.