With changes in the census come changes in the political district lines for public office. In Mono County, the Board of Supervisors launched a process to change supervisorial district lines. A citizens committee went to work on public input.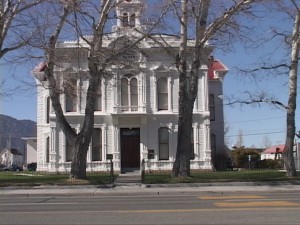 John Vallejo, Deputy Mono County Counsel, explained that election code mandates the Supervisors to vote on district lines. Vallejo said the Board opted to appoint a citizens committee as suggested in election code. This committee will hold at least two meetings in each district to come up with three different options for the Supervisors to consider.
Part of the Mono County government website spells out the process, the citizen committee members and alternatives under consideration. Go to www.monocounty.ca.gov/redistricting. The next public meeting on redistricting takes place tonight at 6pm at the June Lake Community Center. Meetings will follow in Benton, Bridgeport, Mammoth and Crowley.
Vallejo said that the idea is equal protection in districts, however the law does allow some discrepancies in population in districts in the consideration of topography, geography, compactness of territory and communities of interest.
Public outreach on this issue will wrap up at the end of this month with alternatives to go to the Board of Supervisors July 19th meeting. The Board has until November 1st to enact redistricting.
The ten members of the citizens committee on redistricting are Chris Carmichael, Jose Garcia, Brent Harper, Rick Phelps, Bill Taylor and Tony Taylor all from Mammoth Lakes; Cindy Kitts of Benton; Sally Miller of Lee Vining; Rob Morgan of June Lake; and Bob Peters of Bridgeport.