While Inyo County adopted extraordinary budget measures this week to brace for the State to go broke, Mono County does not have the same worries. Inyo froze hiring and purchases, but Mono will make no changes right now.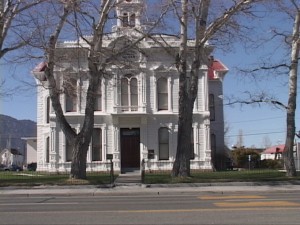 Mono Finance Director Brian Muir said that Mono officials are "obviously concerned about the State. No one wants IOUs," he said. Muir believes the situation amounts to the Governor and the Legislature "playing chicken. They have to deal with this problem," said Muir.
Muir said State funding is not a major part of Mono County's funding. It amounts to about 1/3. He said Health and Human Services could feel the pinch, but Mono has $6 million in reserve and could fund services or cut some.
Muir believes officials will find a solution, including a cut in services and an increase in taxes. He said Mono County is one of the few California counties in "decent financial shape." As a result, Mono will make no changes right now but keep watching the State.