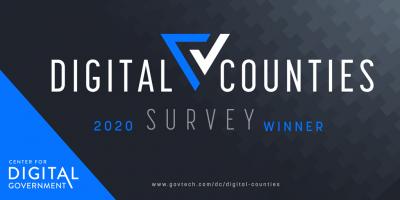 This great news should surprise no one familiar with the Mono County government website and its Information Technology staff.
Mono County has been named a 2020 Digital Counties Survey award winner by the Center for Digital Government (CDG), in partnership with the National Association of Counties (NACo).  The survey identifies the best technology practices among U.S. counties, including initiatives that streamline delivery of government services, encourage open data, collaboration, and shared services, enhance cybersecurity, and contribute to disaster response and recovery efforts.
County of Mono, Calif. (up to 150,000 population category):
County IT leads a task force for GIS, web, network, and other technology resources. The county created a COVID-19 response app to effectively communicate with the public during the pandemic. Response to dozens of cybersecurity threats each week is also excellent – the county has had no significant security issues in the last two years. In addition, the county has achieved off-site redundancy in data centers that are 60 miles apart.