With Swine Flu activity picking up in the Eastern Sierra, Mono County declared a Local Health Emergency two weeks ago. A Local Health Emergency sounds extreme, but Inyo-Mono Health Officer Dr. Rick Johnson explained that the declaration is simply a trigger that sets up lines of communication, resource sharing, and cooperation among government agencies.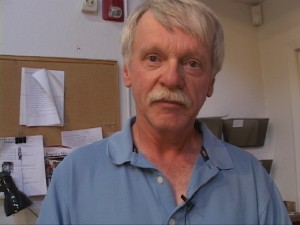 The local health emergency sets up an information sharing process between medical, health and emergency management officials at the local level, the regional level, and the state level. Basically the declaration, forces us to communicate, Dr. Johnson explained.
The declaration also frees up paramedics to be allowed to offer flu vaccinations, something they cant normally do. In Mono County, Dr. Johnson reports that the paramedics will be used to vaccinate 400 first responders.
The health emergency also sets up access to medical supplies. Dr. Johnson says that the state has reserves of Tamilflu allocated for each county along with caches of respirators for health care workers.
The sickness, so far mild but contagious, is spreading through the southern United States. Dr. Johnson says that in parts of Texas, hospitals are dealing with 300-400 sick patients a day. So many, he says, that the hospitals are setting up tents in their parking lots to help the unusual number of patients.
The Mono Supervisors are expected to renew the local health emergency at a special meeting Tuesday. Inyo County has not yet declared a local health emergency, but Dr. Johnson says that the topic is being discussed by Inyo Health Officials.
Inyo County Health officials have been active distributing vaccinations all month. So many vaccinations, that in fact Inyo County has temporarily run out. The seasonal flu vaccinations scheduled to be available Monday at the Health Department in Bishop were cancelled. The county should have more vaccinations available later in the week. In the meantime, Dr. Johnson says that local pharmacies still have vaccinations available.