By Deb Murphy
When Southern California Edison introduced its Public Safety Power Shutdown policy, it sounded almost do-able. But when the winds picked up Monday afternoon, reality came home to roost.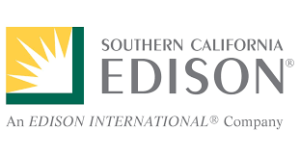 Power was shut down from Mammoth south at 1 p.m. leaving 14,750 customers without juice. Some power was back up by Monday evening and by Tuesday morning service had returned for 10,704 customers, SCE's public information officer Cal Rossi informed Mono County Board of Supervisors.
According to Rossi, a power line was snapped at the base of Conway Summit by Red Hill Road. By Tuesday, Edison had helicopters out checking power lines to re-power the rest of the system. The utility had a charger van parked in Mammoth so residents could at least keep their cell phones functioning. Traffic signals were out which served to "calm traffic," according to Nate Greenberg, Mono County IT director.
"We'd begun planning (for a potential shutdown)," said Greenberg. "But we still have a lot of work to do."
The Town of Mammoth Lakes' systems stayed up, but some town offices had to be closed down as power from generators started to run low. 
Supervisor Fred Stump looked on the bright side. "We should be grateful it wasn't freezing and there weren't many tourists in town," he said. "We need to work on noticing."
Ironically, Supervisor Bob Gardner had stopped on his way from down south to purchase a generator. "We need to be better prepared," he said.
For Greenberg it was a matter of identifying what communities were on which circuits. He also suggested mapping out those communities for Edison. "Just saying 'unincorporated areas' isn't helpful."
Edison will be holding a meeting, according to Rossi. "We want to know how we did and what we could do better. We don't take power shutdowns lightly."