Press release
On Tuesday, April 17th, Mono County became the 19th community in California to prohibit the sale of flavored and menthol tobacco products in unincorporated area stores.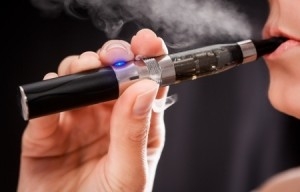 In recent years, tobacco companies have significantly stepped up the offerings of flavored tobacco products, especially electronic cigarettes (e-cigarettes), chew, vaping products and little cigars. These flavored products are undermining efforts to reduce teen tobacco use and put a new generation at risk of nicotine addiction and the serious health harms that result from tobacco use and vaping.
According to tobacco industry documents, flavors of food attractive to children were used to attract new users, primarily youth. While flavored cigarettes are prohibited by Federal law, cigarillos, vaping liquids and chew tobacco are offered in as many flavors as sugary drinks and candies. The FDA approves flavors for eating and drinking, but not for inhaling.
"Flavored tobacco only serves to disguise tobacco and make the toxins go down easier," confirms Mono County Health Officer, Tom Boo. "And menthol anesthetizes the lung passages, which may allow smokers to inhale more deeply which could have harmful effects.  There is no beneficial effect to smoking or recreational vaping, period."
To assess the impact of removing flavored and menthol tobacco from stores in unincorporated Mono, last August the Mono County Public Health Department conducted a survey of tobacco retailers in the unincorporated county area. Results indicated that regular tobacco, including chew, were the most requested products and the prohibition of the sales of flavored tobacco products would not be a burden to 10 out of 11 tobacco retailers surveyed. (Two tobacco retailers did not sell flavored tobacco.)
The new County law also created twenty-foot smoke/vape free zones from businesses, in county parks, outdoor dining, special events, county vehicles and several other locations becoming the 104th California community to do so.  With more people expecting protection from secondhand smoke and with fewer and fewer people smoking, 50 out of 70 unincorporated Mono businesses surveyed by the Public Health Department in September 2015 supported the new law.