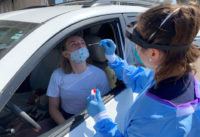 Do not stop being tested!
It will be months before everyone has access to the new coronavirus vaccines. In the meantime, it is important that the public remain vigilant and avoid behavior that invites becoming infected or possibly infecting others. A key component of containing the spread of the contagion is to be tested regularly. Testing is free.
Estimates on vaccine availability and distribution have ranged from mid-summer to possibly the  end of summer, subject to any complications.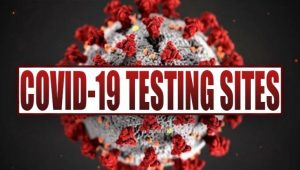 Following is the Mono County Health Department COVID-19 TESTING SCHEDULE: WEEK OF DECEMBER 14, 2020. 
FULL DETAILS AT: https://coronavirus.monocounty.ca.gov/pages/health
Monday (12/14) – Public Health COVID-19 testing in Mammoth Lakes (10:00am-1:00pm)
Tuesday (12/15) – Verily testing in Mammoth Lakes at Sierra Star Golf Course, 2001 Sierra Star Pkwy (8:00am-12:30pm)
Wednesday (12/16) – Public Health COVID-19 testing in Mammoth Lakes (10:00am-1:00pm)
Thursday (12/17) – Public Health COVID-19 testing in Mammoth Lakes (10:00am-1:00pm)
Friday (12/18) – Verily testing at Antelope Valley Community Center (9:00am-12:45pm)
Friday (12/18) – Verily testing in Mammoth Lakes at Sierra Star Golf Course, 2001 Sierra Star Pkwy (8:00am-12:30pm)