Mono County news release
The Superior Court of California for Mono County has released the 2018-2019 Grand Jury Final Report.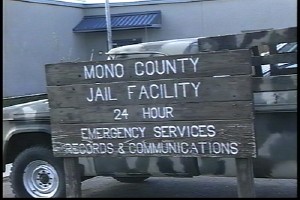 There were four major subjects of this year's Final Report. The first was an investigation of the Hilton Creek Community Services District, a Special District located in the Crowley Lake area. The second investigation was a review of policies, procedures, and responsibilities of the elected Mono County Office of Education Board of Trusties and management. The third major subject of the final report was an investigation into the plans and progress of both Mono County and the Town of Mammoth Lakes regarding the upcoming closure of the Benton Crossing Landfill in 2023. The forth investigation was the annually required investigation into the conditions and management of the Mono County Jail.
Also included with these investigations is a review by the Mono County Grand Jury Continuity Committee into the past four years of published Grand Jury reports. By law the local government agencies who were the subjects of the final report have ninety (90) days to provide a response to Presiding Judge Mark Magit regarding the final report's findings and recommendations. Those responses are public record and will be posted to the court's website for the public to view.
A copy of the final report is attached to this press release. A copy of the 2018-2019 Grand Jury Final Report is also available in electronic form (PDF file) on the Court's website, http://www.mono.courts.ca.gov. In addition to the 2018-2019 Grand Jury Final Report, grand jury final reports for the last 13 years are also available in PDF format on the court's website.
For more information contact Lester Perpall, Court Executive Officer– (760) 924-5444, extension 230.
###
[pdf-embedder url="http://sierrawave.net/wp-content/uploads/2019/07/Grand_Jury_Final_Report2018-2019.pdf"]