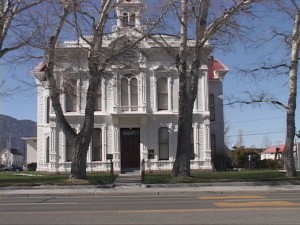 The Sutter County Supervisors did vote to hire Mono County Administrator Jim Arkens. He will go to work as that county's CAO in February. In light of that news, Mono Supervisor Chair Byng Hunt issued a statement.
Hunt said that Arkens will leave his position in Mono County at the end of January. Hunt said, "Jim has served our County well during very tough economic times. It is never an easy task," he said, "managing people and services during economic downturns such as we have recently experienced."
Hunt also said that Arken's "personality did not mesh well with some folks, but he did what he had to do in order to keep the County operating efficiently."
Board Chairman Hunt said he was personally hoping that Arkens would work with the new Board over the next few months in a "search for new relationships, but," said Hunt, "I understand his desire for new challenges. I wish him well in his new position in Sutter County."
Now, as Hunt said, the new Board of Supervisors will start a search for new leadership in both the CAO and Finance Director offices. Finance Director Brian Muir also made the decision to leave Mono County.
Hunt said he remains "strongly optimistic about the potential of our new Board of Supervisors in establishing new leadership that will benefit and enhance our future. Change," said Hunt, "is inevitable, and life goes on."