Funding for the Lake Mary Road Bike Path in Mammoth Lakes seems to have finally come through. The path experienced several financial bumps in the road this summer as the Town worked to finish a project they had already started.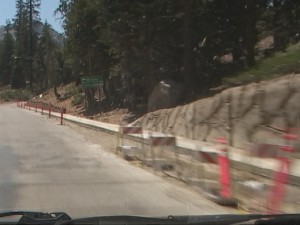 Public Works Director Ray Jarvis announced at the Sept. 16 Town Council meeting that the California Transportation Commission had approved the Town's request to reallocate their $2.5 million in State Transportation Improvement (STIP) funds for the new access road to the airport over to the Lake Mary Road Bike Path project. Jarvis and Mayor Pro Tem John Eastman had traveled to Long Beach on Sept. 10 to secure that funding.
Eastman reiterated that the Commission's staff had initially denied the request to transfer the funding back in August, but after discussing the matter the Commission directed their staff to work with the Town of Mammoth Lakes to figure out a solution.
On top of the STIP funds, the Forest Service also approved a $450,000 challenge grant to the Town.
"We can now fully fund the project," Jarvis said.
Jarvis estimated that they would be able to complete the project all the way up to the Twin Lakes Store this summer and have the project