The first time Mono Narcotics agents served a search warrant on a home in Mammoth Lakes, the people there claimed they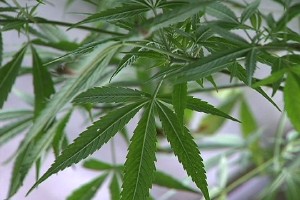 were raising marijuana for medical purposes. Officers asked for documentation. They never received it, and so the second search warrant went out Friday. Agents recovered 70 marijuana plants and a truck load of grow equipment.
Mammoth Police Officer Paul Robles, MONET Supervising Agent, said that officers searched the same Mammoth Lakes home for the second time last Friday and found what they believed to be an illegal marijuana grow. No one was home, and so no arrests were made. But, narcotics agents did confiscate 70 plants, half of which were seedlings, Robles said.
A dump truck was called in to haul off a lot of lighting and other grow equipment as evidence. Robles said that the growers did not provide the proper paperwork to prove medical marijuana status. During the last search, Robles said, agents did take the pot plants but not the equipment, pending proof of growing for a co-op.