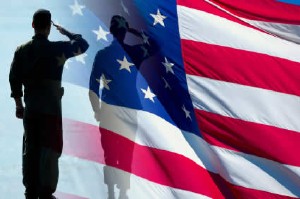 The local MOMS Club, the Mothers of Military Service members, continue to send care packages to local soldiers serving in hot zones overseas.
Right now the group is sending care packages to 11 soldiers from the Eastern Sierra. Using money that was donated by local residents, this year the MOMS club also helped send parents who could not otherwise afford to go to their childs boot camp graduations.
The MOMS club could also use some help with their monthly care packages. The group is looking for fruit leather, dried fruit, tuna or salmon in the sealed bags, crystal light packets for drinks, gum, hard candies and beef jerky. The MOMS club likes to send local jerky from Mahogany Smoked Meats to the soldiers, but cant always afford it. Cookies and baked goods are always welcome, but since its the hot season in Iraq and Afghanistan, chocolate chips are not recommended.
If are interested in helping out, you can mail monetary donations to the MOMS Club at PO box 703, Bishop California 93514. Or you can always drop donations off at the MOMS club pack night, where the volunteers put the care packages together, Monday evening starting at 5:00 pm in the Bishop City Auditorium at 301 West Line Street. If you can't make it Monday, the MOMS club usually holds pack night on the first Monday of every month.