A magnitude 4.7 earthquake rattled the area of the southern Owens Valley Saturday. Multiple significant aftershocks have followed since.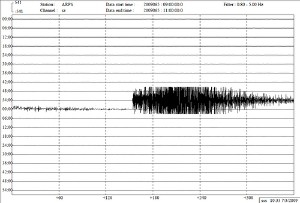 According to the US Geological Survey website, a magnitude 3.0 occurred at 1:28 Saturday, followed by a 3.4 at 2:51. The largest of this group of earthquakes so far was the 4.7 at 3:58 PM Saturday. The epicenter is listed at about 7 miles south southeast of Keeler, on the shore of the Owens Lake bed.
So far there are no reports of serious damage, but as can be expected with a moderate shaker, items were tossed off shelves in the Lone Pine area with the largest of the quakes on Saturday.
Many more earthquakes have followed, including four more shakers over a magnitude 3.0. A magnitude 3.2 shook the area early Tuesday morning.