As long as the ski season stays level with the trend of last year, Mammoth Mountain will make no further cuts. CEO Rusty Gregory said that the hard decisions have been made.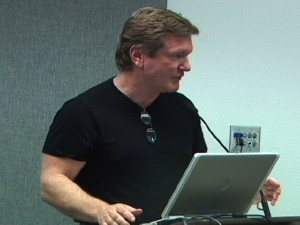 Gregory's very public disclosure of the Ski Area's business decisions has drawn praise for candor and some criticism for lift ticket and other prices at Mammoth Mountain.
The CEO points to a number of discount programs in direct response to economic times. With the mid-season Ski Stimulus Deal, as they call it, ticket prices drop to $53 per day with the purchase of a multi-day lift ticket. Gregory said, "We understand people are looking for discounts."
He pointed to what he called the good news of more snow and cold weather in Southern California which helps people decide to ski and snowboard.
In fact, right now, the projected average resort occupancy sits at 89% for Friday through Sunday of the President's Holiday. Gregory said he expects soft demand for recreation to continue to awhile under the conditions of global recession and the credit crisis. "This is one of the most difficult economic times we can remember," he said.
With the lay-off of 101 employees and other cutbacks, Gregory said the company is now down to a cost level that will require no further cuts if trends remain even with last year.
To critics, Gregory said the company made hard decisions and stands by them since they have created operating margins which will also allow the Mountain to make investments like the Ski Back Trail and the Village in the future.
Gregory said Mammoth Mountain will continue to negotiate with CNL over possible purchase of the Village. He said that currently a better rent deal remains in place with Village tenants, but it will expire in April. Gregory expects more talks then.