With virtually the same skier visit numbers as last year and revenue off a bit, the ski season will come to a close on a fairly positive note for Mammoth Mountain.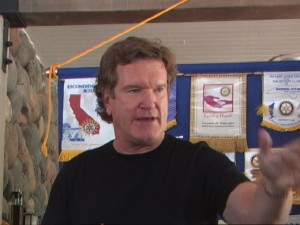 CEO Rusty Gregory said that right now, skier visits are down about 2% from last year at this time. Gregory believes that numbers will end up right about where they were last year – 1.15 million. The best year ever was 1.6 million. Mammoth lucked out with strong snowfall, and skiing has remained strong in May.
From a revenue standpoint, Gregory said the Mountain is off from last year by 7%. The areas of lost cash flow include lodging and dining or hospitality which is off 25%, similar to national statistics. Gregory said the Ski Area offers higher-priced lodging, and "people are looking for discounts," he said.
Retail sales also took a downturn and so did Ski School. Again, Gregory said this pattern looks consistent with resorts around the nation. In fact, he said that Tahoe and Colorado revenues went down even further.
In response to the economic slide, the Mountain earlier laid off 100 workers and continued to cut costs. In April, the Mammoth Value Pass program opened up with 38,000 passes sold and $24 million collected.
From here, Gregory says the Ski Area will focus on reduction of its $235 million in debt. He said this move shows a belief in the company and the desire to put it on strong footing. Later, more money will go to major improvements. Gregory sees economic difficulties through the next year as people continue to hold onto their money. "I don't think things will get worse," said the CEO. He described the trend as positive and a slow digging out.