In good times, push for the best. Spend the cash. Mammoth Mountain Ski Area did some of that in the past two or three years, but things have changed. This week, the Mountain announced the end of a partnership with Patina Restaurant Group.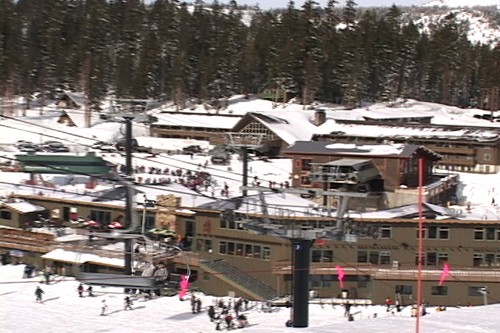 CEO Rusty Gregory said the partnership was conceived in 2006 during a time of year-over-year skier day growth and in response to strong customer demand for improved food quality and variety on the slopes. Since then," said Gregory, "the economy has reversed dramatically and skier visits have declined significantly." The CEO said that this is not an environment that will support "a venture as ambitious as the one envisioned by Patina Restaurant Group Chef & Founder Joachim Splichal and me."
Originally, the Ski Area joined with Patina to grow as famous for their food as for skiing. Patina's Joachim Splichal planned for fresh organic ingredients and innovative dishes for new menu concepts. Patina has influenced food at such places as the Olympic Games, the Metropolitan Opera House, Disney's Epcot Center and the Hollywood Bowl and many other individual restaurants.
Gregory said Mammoth and Patina agreed to mutually and amicably bring the partnership to an end May 31st.