Press release
Mammoth Lakes – The Mammoth Lakes Police Department seeks to warn the public regarding the rise in kidnapping extortion phone calls. MLPD has received multiple reports that involves contact via telephone and demanding payment for the return of a "kidnapped" family member.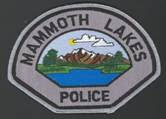 While no actual kidnapping has taken place, the callers often convince their victims of the legitimacy of the threat by knowing names or personal information.
To avoid becoming a victim, look for the possible indicators:
– Incoming calls made from an outside, unknown, and/or international area code
– Calls do not come from the kidnapped victim's phone
– Ransom money is only accepted via wire transfer service
If you receive a phone call from someone who demands payment, the following should be considered:
– Stay calm and avoid sharing information about you or your family
– Listen carefully to the voice of the kidnapped victim
– Attempt to call, text, or determine the location of the "kidnapped" victim
– Request to speak to or request the "kidnapped" victim call back from his/her cell phone and ask questions only they would know
If you receive this or a similar call and have questions about whether it is an extortion scheme or legitimate kidnapping, notify law enforcement immediately and don't make any payments or other concessions prior to doing so. Anyone with information about these phone calls is encouraged to call MLPD or report a tip on our website.
www.mammothlakespd.org