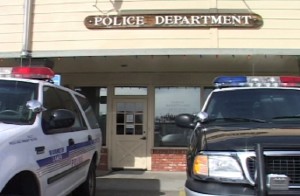 SCAM ALERT
Beware of a telephone call from subject claiming that he/she is employed with S.C.E. using telephone number (760) 600-7023 (Magic Jack) and or using the name of Angel Martinez or any other name.
Summary:
Two business owners in town was contacted (by telephone) by a subject named Angel Martinez.  The subject told the business owners that he is with S.C.E. and that there power will be shut off in fifty-five minutes unless he pays $495.55 by way of Green Dot.  The subject told the business owner to go to Rite Aid and purchase a Green Dot card with the indicated dollar amount.  The subject also gave the business owner a fourteen digit case number.
Fortunately the business owners didn't follow through with the request/scam.
If you've been contacted by the above mentioned scam please contact your local police department.
Detective Doug Hornbeck
Mammoth Lakes Police Department