The Mammoth Lakes Police Department is reactivating its Police Reserve Officer Program.  Police Reserve Officers are part-time volunteers who supplement the full time officers.  They can serve a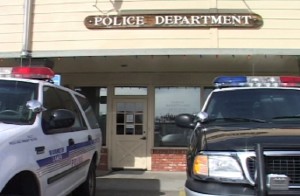 variety of assignments including patrol, special events, prisoner transportation, and wildlife management.
Police Chief Dan Watson reports that he and other Eastern Sierra law enforcement personnel have been working with Cerro Coso College to institute a Reserve Academy at the Bishop or Mammoth Lakes campus.  In the meantime, the Mammoth Lakes Police Department is looking for any retired police officers who live in the general area who may be interested in joining the MLPD as a Reserve Officer.
Anyone interested in learning more about the MLPD Police Reserve Program should contact Sergeant Marc Moscowitz at (760) 934-2011 X68 or at [email protected]
More news from Mammoth Police Chief Watson – The Mammoth Lakes Police Community Hispanic Advisory Committee has finalized plans for the next Town Hall meeting scheduled for Tuesday, October 18 at 5:30 p.m.  THE LOCATION HAS CHANGED TO THE MONO COUNTY SUPERIOR COURT, 100 THOMPSONS WAY.
Tours of the new courthouse will begin at 5 p.m.  If not planning on attending the courthouse tour, attendees should arrive at 5:30.
Presentations will be made by representatives from the Mexican Consulate, Mono County Child Protection Services, the Mono County District Attorney, the Mono County Superior Court, and the Community Emergency Response Team (CERT).  There will also be an Open Forum where questions can be asked of representatives of these agencies along with the Police and Fire Departments of Mammoth Lakes and the Mono County Sheriff's Department.
Interpreters will be present and it will be possible for attendees to ask questions anonymously by way of using index cards.  Food will be provided and the Mammoth Community Church, which is adjacent to the courthouse, will be open for supervised child care.
The Hispanic Advisory Committee was created in late 2010 in an effort to build trust and improve communications between the Police Department and the Hispanic community of Mammoth Lakes.