Update – June 20, 2017 – Missing person Hal Eastman has been located in San Bernardino.
Press release
Mammoth Lakes, CA – The Mammoth Lakes Police Department is requesting the community's assistance in locating Hal Eastman of Mammoth Lakes, California. He has been reported missing by relatives.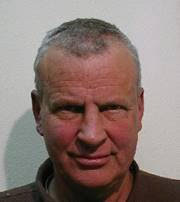 Eastman was last seen in February of 2017. He has been known as a transient within the Town of Mammoth Lakes for over 19 years and resides in natural shelters in the forest year-round. He regularly frequents local businesses and uses local shuttles or hitchhikes for transportation.
Eastman is a white male, 71 years old, 6' 7" tall, and weighs about 200 pounds. It is not known what he may be wearing.
Anyone with information regarding the whereabouts of Hal Eastman is asked to contact Officer Hornbeck at (760) 965-3705.