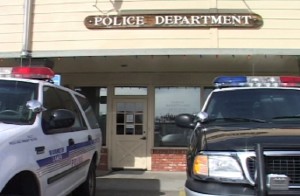 MAMMOTH LAKES POLICE RECRUITMENT FOR POLICE OFFICERS (Press Release)
As a result of several actual and anticipated police officer vacancies, the Mammoth Lakes Police Department (MLPD) is initiating a recruitment drive for police officers.  Existing P.O.S.T. certified officers (lateral) are encouraged to apply.  Applications will also be accepted from entry level police officer candidates.
This is an opportunity for a challenging career in law enforcement in one of the most beautiful environments in the United States.
Anyone interested in being part of the future of the MLPD can obtain more information by contacting the Police Department Recruiter, Sergeant Marc Moscowitz, at (760) 934-2011 ext. 68.
EMPLOYMENT OPPORTUNITY
MAMMOTH LAKES POLICE DEPARTMENT
LATERAL POLICE OFFICER – POLICE RECRUIT
_____________________________________________
SALARY
Lateral Police Officer:  $67,266-$81,762 plus additional salary incentives
Recruit Officer:             $4,246/month during academy / $67,266 upon graduation
MINIMUM QUALIFICATIONS
21 years of age or older
U.S. Citizen
High School Diploma or equivalent/ A degree from an accredited college with major course work in police science, criminal justice, or a related field is highly desirable
Valid California driver's license
Spanish language skills are highly desirable
THE DEPARTMENT
The Mammoth Lakes Police Department is currently authorized for 17 sworn employees and 3 non-sworn employees).  The department consists of the Chief, 1 Lieutenant, 3 Sergeants, 1 Detective, 1 School Resource Officer, 10 patrol officers, 1 Records Supervisor, 1 Community Service Officer and 1 Executive Assistant.
There are currently several sworn vacancies.  However, the number of funded positions may be reduced in July 2013.  More information can be obtained by speaking to the Police Department Recruiter.  The salary and benefits are also subject to change following negotiations with the Police Officers Association.  
THE COMMUNITY
The Town of Mammoth Lakes is a year round resort community located in the southwestern region of Mono County along the Eastern Sierra mountain range.  The town is surrounded by over 2 million acres of forest and is bordered by the Ansel Adams and John Muir Wilderness areas adjacent to Yosemite National Park.  Currently the town has a year-round resident population of approximately 8,000 which peaks to 40,000 during the busy tourism seasons.  The town offers an excellent lifestyle and abundant recreational opportunities (skiing, snowboarding, mountain biking, fishing, hunting, camping, rock climbing and more).  
THE IDEAL CANDIDATE
The Mammoth Lakes Police Department is looking for individuals who are motivated and dedicated to working in a growing resort community.  He or she must not only be team oriented, but be committed to the future direction of the department and community.  He or she must be flexible and have good interpersonal skills with co-workers and citizens.  Integrity and outstanding moral character is a must.  The individual must be willing to work irregular hours, rotating shifts, weekends, holidays, special events and on-call.
ADDITIONAL SALARY COMPONENTS
POST Certificate Pay:  2.5% Basic / 5% Intermediate / 10% Advanced / 12.5% Supervisory
5% Special Assignment Pay
Up to 7.5% for Proficient Officer Pay
5% Bilingual Officer Pay
ADDITIONAL BENEFITS
PERS 3% @ 50
4 / 10 work schedule
Paid Vacation / Paid Holidays
Term Life Insurance $50,000 plus AD&D
Paid Membership to Snowcreek Athletic Club
Tuition Reimbursement / Paid Uniforms and Cleaning / LTD  Plan
$500 Reimbursement toward the purchase of a duty weapon
APPLICATION PROCEDURE
This is an open application period and applications will be taken until the position(s) are filled,
A Town application is required.  Applications may be obtained from and must be submitted to the Personnel Department, Town Administrative Offices, Minaret Village Mall, Suite R; or by mail to P.O. Box 1609, Mammoth Lakes, CA 93546.  For an application and a copy of the job description (outlining the duties and required qualifications) by mail, call (760) 934-8989, ext. 263
EXAMINATION
An application screening committee will select applicants whose education, experience, training and knowledge most closely matches the requirements of the position and needs of the Department.  Those applicants selected will be invited to a panel interview.  The panel interview may include a written exercise.  The names of those persons who successfully complete the panel interview are entered on an eligible list in order of their final scores.  Selected candidates will be invited to a Chief's interview, before continuing  the subsequent phases of the selection process.  Final selection of candidates is made by the Chief of Police.  
Appointment to the position is contingent upon passing a comprehensive background check, which includes a polygraph, psychological assessment and medical evaluation.
THE PROVISIONS OF THIS BULLETIN DO NOT CONSTITUTE A CONTRACT, EXPRESS OR IMPLIED, AND ANY PROVISIONS CONTAINED IN THIS BULLETIN MAY BE MODIFIED OR REVOKED WITHOUT NOTICE.
TO APPLY
An application can be picked up at the Police Department at 568 Old Mammoth Road during regular business hours, or one will be mailed to you by calling (760) 934-2011.
________________________________________________________________________________________________
Town of Mammoth Lakes 
Personnel Department
P.O. Box 1609
Mammoth Lakes, CA 93546