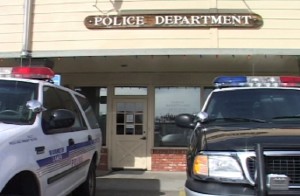 Mammoth Lakes Police Chief Dan Watson has announced that Officer Paul Robles has been selected to fill the Sergeant vacancy created by the retirement of Sergeant Karen Smart on December 29.  Sergeant Smart is retiring after more than 25 years of service to the Mammoth Lakes community.  A retirement party was held in her honor on December 16.
Officer Robles was one of 8 MLPD officers who competed in a comprehensive four part examination process that included a written test and interviews.
Officer Robles started his career with the San Bernardino County Sheriff's Department in 1985.  In 1989 he transferred to the Bishop Police Department where he rose to the rank of Sergeant.  Officer Robles moved to Mammoth Lakes in 2005 where he has been assigned to  Patrol, MONET, and currently, as the School Resource Officer.
Sergeant Robles will be one of the three Watch Commanders.