The Mammoth Lakes Police Department (MLPD) is seeking the public's assistance in locating a missing person.  On July 29, 2013 a missing persons report was taken on Matthew Greene, age 39.  Mr. Greene arrived in MammothLakes on or near June 27, 2013 to hike, camp, and conquer peaks in the Eastern Sierra.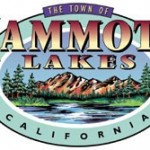 According to his family and friends, Matthew Greene is an avid hiker, rock and ice climber.  The last known person to have contact with Greene talked to him on July 16.  He was camping at Shady Rest Campground while his vehicle was being repaired at a local shop. Mr. Greene has not returned to Shady Rest Campground or picked up his car from the repair shop.
Matthew Greene is a 39 year old male white, 5'11", approximately 155 pounds, with brownish-blonde short hair and brown eyes.  It is believed that he may have gotten a ride from someone to a remote area to hike or climb.
The Mono County Search and Rescue Team has been notified, but without a last known location, they cannot initiate a search.
Anyone with information about the whereabouts of Matthew Greene is requested to contact the Mammoth Lakes Police Department at (760) 934-2011 or the Mono County Sheriff's Office at (760) 932-7549 X7.
###
On July 15, 2013, at about 9:20 pm, M.L.P.D. officers were dispatched to the Twin Lakes Campground regarding a missing male adult with Down Syndrome.  The male adult was wearing only a t-shirt, shorts and shoes on this chilly night.
Upon arrival the responding officer was overwhelmed with campers, young and old searching for the male adult.  Campers were yelling out the subjects name and flashlights were gleaming in the dark night.
Mono County Search and Rescue, Mammoth Lakes Fire Department and the Mono County Sheriff's Department were notified and were responding to the area.  At about 9:58 pm, a camper called the Mono County Sheriff's dispatch center advising the dispatcher that they located the male adult.
When the Mammoth Lakes Police Officer asked the adult if he wanted to walk with the campers back to his camp or ride in the police vehicle, the adult stated without hesitation, "police car."  The adult was reunited with his father due to the overwhelming response of all the campers.